Product Description
Accompanying translation: (Professional business negotiation interpreting boosts corporate internationalization):
In recent years, more and more enterprises in our country have become internationalized, and the demand for accompanying interpreters is increasing. The interpreters of the British translation company can be responsible for foreign affairs reception, liaison arrangements and communication with foreign businessmen, on-site interpretation at exhibitions, on-site translation of engineering installations, etc. Interpreting work. British Union has a large number of accompanying translators in English interpreting, Russian interpreting, Japanese interpreting, Korean interpreting, French interpreting, German interpreting, Italian interpreting, Spanish interpreting, Portuguese interpreting, Arabic interpreting and small language.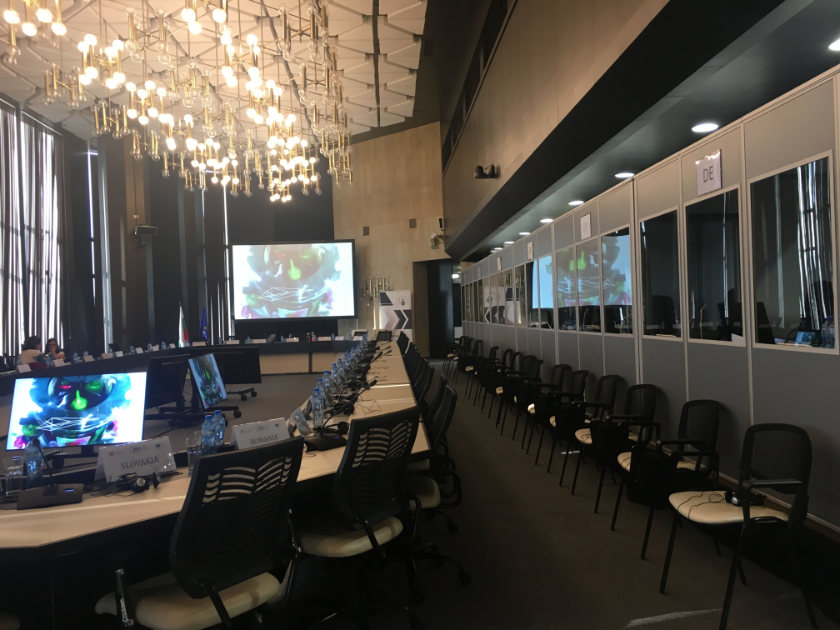 Interpretation at the exhibition site:
The on-site interpretation of the exhibition is mainly responsible for the detailed introduction of the nature and characteristics of the products in the exhibition, and at the same time answering the questions raised by the visitors. The interpreters of Yinglian Translation Company are good at automobile, machinery, energy, chemical, metallurgy, engineering, Interpreters in the fields of law, finance, communication, textiles, clothing, electronics, medicine, book publishing, etc., often appear in the large-scale exhibitions, trade fairs, interpreters of the British translation company.
Engineering installation site interpretation:
Engineering installation site interpreting belongs to the scope of scientific translation. It requires translators to have professional knowledge background and can withstand the long-term and high-intensity work on the construction site. Most of the service targets for installation and interpreting are Chinese and foreign experts and engineering technicians. The requirements are very high. Yinglian Translation Company will take into account all aspects of your needs when providing engineering installation site interpretation.
Foreign Affairs Contact Interpretation:
Inter-language interpreting refers to the provision of interpreting services in various foreign affairs activities of various organs and institutions such as state organs, schools, foreign-related units, and foreign-funded enterprises. The foreign affairs contact interpreting combines the characteristics of business accompanying interpreting and foreign affairs reception, and foreign affairs communication interpreting. The staff must have certain knowledge of etiquette and concierge. The foreign correspondent interpreter of Yinglian Translation Company can be competent for foreign affairs visit reception, business visit reception (visit factory, market research, etc.), and accompanying interpreting work in daily life exchange.
Travel companion interpretation:
China's rich natural and human resources attract thousands of tourists from all over the world. Tourist interpreters need not only excellent interpreting skills, but also a slight understanding of the history of places of interest. The British Union Translation Company will arrange an excellent travel companion interpreter for you.
Telephone interpreter:
Telephone interpreting is also called: on behalf of the phone, cross-border communication, overseas phone calls, due to language barriers, can not communicate with business partners or friends in a timely manner, our translators can be fluent in foreign languages, warm and appropriate service to achieve your commitment.
As long as you explain what you want to say, our company's translators can call on our company or go to your company.
Remarks: 30 minutes for less than 30 minutes, the above telephone interpreting fee does not include international telephone charges and reimbursement for normal working hours round-trip fare!
Interpreting alternately:
Consecutive interpretation, also known as continuous interpreting, means that the interpreter takes notes when the source language speaker speaks, and then speaks the speech in another language when the source language spokesperson pauses. In the era of the League of Nations, all speeches were translated in the form of alternating interpretation. Some interpreters have excellent control skills, can make 30 minutes of notes, and fully and clearly express the content of the speech in another language.
Scope of application:
Interpretation services such as diplomatic meetings, visits, small-scale consultations, banquet speeches, press conferences, small seminars, etc.
Interpretation of conferences generally requires translators to listen to continuous speech for five to ten minutes, and use good presentation skills to fully and accurately translate all of their content. The interpreting and Simultaneous Interpretation at the conference interpreting level are not divided into high and low levels. The two interpreting modes complement each other, and their functions and quality requirements are the same. Compared with the simultaneous transmission, the communication requires a longer instantaneous memory ability, and the accuracy requirements are more demanding, and the professionalism encountered in the communication is stronger than the simultaneous transmission. As an independent discipline, it has its own characteristics and laws.
China sourcing origin co ., ltd helps your get you translators in china, china interpreter, interpreter china, guangzhou interpreters, translator in shanghai, shenzhen interpreter, beijing interpreter, translators in guangzhou translator china, how long does it take to get to china, airlines in china, how long is a flight to china, google translate china, ancient chinese cities, taobao agent, cities in ancient china, chinese interpreter, adapters for china.

Looking for ideal Interpreters Jobs Manufacturer & supplier ? We have a wide selection at great prices to help you get creative. All the Interpreters and Translator Definition are quality guaranteed. We are China Origin Factory of Interpreters and Translators Inc. If you have any question, please feel free to contact us.
Product Categories : Translation And Interpretation > Localization