Product Description
Enlarge and encourage foreign investment, encourage more foreign companies to enter the Chinese market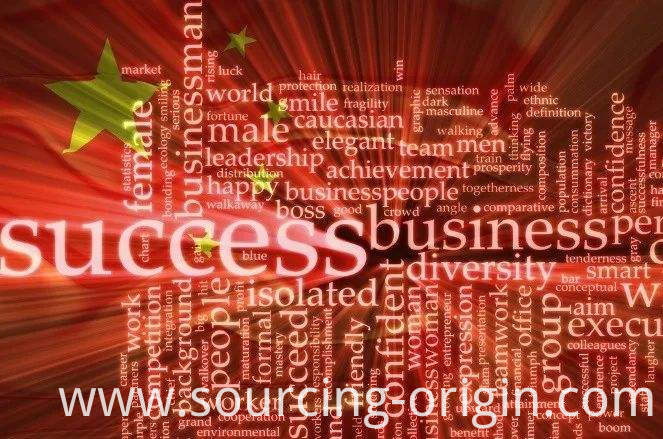 China has a huge market of nearly 1.4 billion people and a moderately expanding middle-income group, which has huge market opportunities.
In 2018, China abolished the restrictions on foreign-funded shares in major technical equipment fields such as ships and aircraft, and clarified the timetable for the full opening of foreign investment in the automobile industry. The general manufacturing industry was basically fully open to the outside world. On January 7, Tesla Super Factory started construction in Shanghai. This is the first foreign-owned car company approved to establish a wholly-owned factory in China. Tesla CEO Elon Musk said that the Shanghai plant is the first super factory built by Tesla outside the United States. For the automotive industry, the opportunities in the Chinese market are huge.

chinese famous products registration company
From the data of the whole year of 2018, China's High-tech manufacturing industry has maintained a relatively fast growth in the use of foreign capital. In 2018, the actual use of foreign investment in manufacturing increased by 20.1% year-on-year, accounting for 30.6%, an increase of 4.8 percentage points over 2017. Among them, high-tech manufacturing increased by 35.1% year-on-year.
As China's economic development level is further enhanced, the market volume continues to expand, and the high-quality demand brought about by consumption upgrading will increase. The attractiveness of foreign investment will also increase.
In 2018, the total retail sales of consumer goods increased by 9% year-on-year, and the contribution rate of final consumption expenditure to GDP growth was 76.2%, an increase of 18.6 percentage points over 2017. He Fei, a senior researcher at the Bank of Communications Financial Research Center, believes that China has a huge market of nearly 1.4 billion people and has the largest and middle-income group in the world, which has huge market opportunities.
The Chinese market is not only expanding in scale but also rapidly upgrading its structure. The increase in per capita income and the upgrading of the consumption structure will bring many new demands. Residents need more quality medical, financial, education and other service products, and many multinational companies have certain advantages in these areas.
Continue to relax market access, expand the scope of encouraging foreign investment, and encourage more foreign-funded enterprises to enter the Chinese market
China continues to be the developing economy with the strongest attraction to foreign investment and the second largest foreign direct investment inflow to the world. The reason why China can continue to maintain its attractiveness to foreign capital is the continuous expansion of its open policy, including the expansion of its service trade and the increase in investment in high-tech industries.
China has revoked its acceleration in opening up and relaxing market access. In June 2018, the "Special Management Measures for Foreign Investment Access" was introduced, and open measures were introduced in 22 areas. The length of the list was reduced from 63 to 48, and a series of restrictions on foreign investment in banking, power grid and railway trunk line construction were eliminated. At the same time, the "Special Management Measures for Foreign Investment Access in the Pilot Free Trade Zone" was released, and the opening up was further expanded in the fields of culture, resources, seed industry and telecommunications.

At present, the global economy faces many challenges, trade protectionism has risen, and China still insists on promoting an open policy. The number of open industries and the extent of restrictions are very significant. In addition, China's open policy has good continuity, which will increase the confidence of foreign investors in the Chinese market.
China's opening up to the outside world will be even higher.

chinese famous products registration company
Building a world-class business environment to provide a more efficient, fair and transparent market environment for foreign investment
China's speed of development and efficiency are impressive, and it is hard to imagine the complete process of opening a car factory in such a short period of time. This is due to China's good business environment and its determination and ability to open up to the outside world.
China has now formed a new and comprehensive pattern, built a world-class business environment, and is one of the most attractive investment hosts in the world. In 2018, there were 60,533 newly established Foreign-invested Enterprises In China, a year-on-year increase of 69.8%. The high number of newly established foreign-funded enterprises has been achieved because China has reduced corporate tax burdens, simplified administrative examination and approval, and increased the construction of free trade zones, providing a more efficient, fair and transparent market environment for foreign investment.
According to the "2019 Business Environment Report" released by the World Bank, the business environment in China has increased by 32 places from the previous year and ranked 46th among 190 economies. China has made significant progress on a number of indicators. Among them, the index of starting enterprises has risen by 65, and the index of protecting minority investors has risen by 55.

In order to further improve the rule of law environment for foreign investment, China is actively formulating a unified foreign investment basic law, protecting the legitimate rights and interests of foreign investment, establishing and improving foreign investment promotion mechanisms, and creating a stable, transparent and predictable investment environment.
Not long ago, the spokesman of the National Development and Reform Commission revealed a series of measures at the press conference, including: further liberalizing market access, namely, promoting the opening of the service industry, deepening the opening up of agriculture, mining, and manufacturing, accelerating telecommunications, education, The open process in the fields of medicine and culture allows more areas to be operated as sole proprietorship. Further promote major foreign investment projects. It is believed that in the process of China's high level of openness, foreign investment in China will usher in more opportunities and will achieve greater development and mutual benefit.
chinese famous products registration company
Looking for ideal Chinese Restricted Chemicals Manufacturer & supplier ? We have a wide selection at great prices to help you get creative. All the Restricted Chemicals China are quality guaranteed. We are China Origin Factory of China Restricted Chemicals. If you have any question, please feel free to contact us.
Product Categories : Registration Of Company > Government Incentives