Product Description
Management Analysis of Current Situation of Auto Parts Purchasing and Strategic Purchasing Management Strategy
According to statistics, about 70% of the total cost of automobiles comes from the procurement of auto parts. If the procurement cost is reduced by 1%, the profit will increase by 5%-10%, while increasing the sales by 1% can only increase the profit of 1 %, obviously, it is easier to increase profits and increase competitive advantage by reducing procurement costs.
China sourcing agent for Car accessories
Analysis of the status quo of parts procurement management in the automotive industry
(I) Comparison of procurement management of auto parts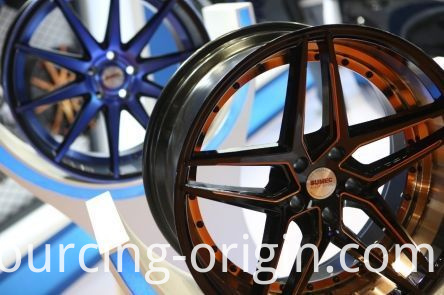 Whether China's automobile manufacturing industry can truly become a pillar industry with world influence depends on the development of the auto parts industry. Without a strong, world-competitive auto parts procurement management system, it is difficult for China's auto manufacturing industry to have an international competitive advantage. After decades of transformation and adjustment, China's auto parts industry is transforming into a wide-series, integrated modern enterprise form. Its domestic market supply has also entered a relatively abundant surplus from the shortage, and there are already a small number of parts and components. Export to foreign markets. However, the world auto parts industry is also developing rapidly. Compared with the auto parts procurement management in developed countries, there is a huge gap between China's auto parts procurement management and the key aspects of the procurement development model and procurement system. The specific performance is as follows.
Comparison of automobile parts procurement development model
At present, there are basically two modes of procurement development in developed countries of the automobile industry, namely the Japanese model and the European and American models.
(1) Japanese model based on subcontracting cooperation
chinese leading Sourcing Agent for Car accessories
The self-made rate of parts and components of Japanese automakers is low, with an average of only 30%, and the remaining 70% are purchased from parts companies. In the early stage of the determination of automobile design drawings, Japanese automakers conduct dynamic evaluations based on parts prices, design and development capabilities of component manufacturers, and long-term improvement capabilities, and select component suppliers in the early stages of development.
There are a large number of Japanese auto parts companies with different scales. In order to organize different auto parts companies, Japanese companies mainly adopt a multi-level subcontracting system. According to the integrated parts, slightly processed components and purely machined parts, The parts and components enterprises are divided into a first-level component cooperation enterprise, a second-level component cooperation enterprise and a three-level component cooperation enterprise. After subcontracting, the components of each level component enterprise are concentrated to the vehicle manufacturer for final assembly. , forming a pyramid-type multi-layer interactive vertical, cooperation-based division of labor subcontracting mode. Through this form of organization, major automobile companies have formed their own auto parts supply procurement system and extensive cooperation network, and auto parts companies can provide long-term stable supply after joining the cooperation network of major auto companies.
(2) European and American models based on market competition mechanism
The characteristics of the European and American models are free competition, and preferred purchases. The European model represented by Germany is an independent contractual relationship between automobile manufacturing companies and component companies. The procurement of auto parts is completely free and not restricted by auto parts factories, and parts companies can also be independent. Develop new products for automotive companies to choose and achieve their own development. The typical practice in the United States is to conduct bidding according to the detailed drawing design, and order orders from multiple component manufacturers based on the bid price. The responsibilities of automobile manufacturers and parts factories are clear, and auto parts companies and automobile companies are in full equality.
The demand for auto parts by automakers in Europe and the United States is also more dependent on external independent parts suppliers. Component manufacturers are no longer the traditional processing of materials, but bear the full responsibility of product design, manufacturing, inspection, quality assurance, timely delivery and market services. At the same time, the automobile manufacturing plant gradually compresses the direct supply source, minimizes the direct-traded supporting plants, and forms a [pagoda"-shaped supply system. The first-level ancillary plant provides system services to automakers in the form of assemblies rather than individual components. At the same time, it shares part of the automaker's administrative functions, and manages and coordinates secondary and tertiary collaborators.
(3) China's auto parts procurement development model
China's auto parts procurement supply model: Initially, the parts factory, as a core enterprise layer member of the automobile group, became a wholly-owned subsidiary of the automobile manufacturing plant, meeting the procurement and production needs of automobile manufacturers. These direct professional production enterprises generally have technology development and design capabilities. Automobile manufacturers provide technical parameters and usage requirements according to the models developed by the production, and the parts companies organize mass production of the required products, which is equivalent to order production.
At present, there are more than 100 automobile manufacturing plants in China, but only a few are produced with an annual output of more than 100,000. Around each large automobile manufacturing plant, there is a vertically distributed single supporting system consisting of a large number of parts manufacturing enterprises. For example, FAW and Dongfeng's parts supporting systems are composed of thousands of parts and components enterprises. China's auto parts procurement and supply model is basically based on automobile procurement enterprises, surrounded by multi-layer parts supply enterprises, as shown in Figure (3), the center is for automobile production and procurement enterprises, and the second ring is for core parts production and supply enterprises. The third ring is the production and supply enterprise of backbone components, and the fourth ring is a cooperative enterprise. In the second ring, the automobile manufacturing enterprise wholly controls the core component enterprises, and enjoys full control over them. The automakers control the specifications of the parts and components, and purchase the required products from the core component companies. In the third ring, automobile manufacturing enterprises control and manage the backbone parts and components enterprises through shareholding and holding, and deploy the production activities of the backbone layer parts enterprises as a whole to purchase the required products. In the fourth ring, the backbone layer component companies and the collaboration layer enterprises conduct procurement and supply related activities through contractual relationships. In this "attachment" mode, which is mainly based on automobile supporting, automobile manufacturing enterprises must have a large department responsible for the management, control and coordination of procurement and supply, which is not only inefficient, but also has high operating costs and excessive cost. Being passed on to the price of the car, the car sales lost market competitiveness. With the establishment of the market economy and the intensification of competition, this system of supporting a certain vehicle system is being broken.
(II) Comparison of auto parts procurement system
As a functional link in the supply chain of enterprises, the real pressure comes from the constraints of the external supply chain of the enterprise, that is, the upstream suppliers and downstream customers. To make the level of procurement management develop, it is necessary to build a modern procurement system. A scientific and efficient procurement system can establish a coordinated logistics supply channel between diverse and individualized demand markets and complex and volatile suppliers. Therefore, we should compare and analyze the current status of the procurement system of excellent automobile companies and China's automobile manufacturing enterprises.
1. Comparison of purchasing strategies
Global sourcing is an important part of the globalization of the automotive industry. Due to the intensification of market competition, various automobile manufacturing companies have broken the traditional procurement channels, implemented global business strategies of global procurement, global production, global cooperation and development, and global sales. They have developed good quality, low price, on-time delivery and good service. The procurement policy has also changed from parts procurement to component procurement to reduce assembly effort.
2. Parts procurement cost control
The overall goal of enterprise procurement is to achieve timely and accurate procurement, meet the needs of operations, reduce procurement costs and costs, and improve economic efficiency. Therefore, the comparison and selection of parts purchase prices and cost control are key aspects of procurement.
In Japan, about 70% of Toyota's parts and components are externally procured. Toyota's car manufacturing, from development to production, is done with collaborative companies. Therefore, Toyota Motor Corporation, which has strong international competitiveness today, and its high-quality automotive products are largely benefited from its rigorous, scientific and continuously improving parts procurement system. In China, all subsidiaries of automobile companies have their own procurement resources. Because there is no unified planning, resource sharing cannot be realized, and procurement policies and procurement standards are not uniform. In addition, because there is no systematic supply of resource information systems for suppliers, there is no strong competition between suppliers, and it is impossible to purchase the most competitive and best-priced parts.
3. Select suppliers and relationships with suppliers
Purchasing management is an important function of enterprises, and it is also a bridge to communicate production demand and material supply. Companies must focus on procurement management, and procurement management and supplier management are closely linked.
In Japan, major auto companies have formed their own auto parts procurement systems and extensive collaboration networks. Automobile manufacturers choose those manufacturers with large scale, high level of production specialization, and strong independent research and development and innovation capabilities as first-class parts suppliers.Chinese Sourcing agent for Car accessories Sourcing
In Europe and the United States, we will strengthen the external procurement of parts and components, and the vehicle manufacturers will formulate the parts and components that need to be purchased, and distribute the information to dozens of potential bidders. The competition between parts and components is fierce, and automobile companies and auto parts companies do not. Form a close partnership.
In addition, both Europe and America and Japan have proposed and implemented the management idea of [investors' early involvement in research and development", continuously improving and improving product quality, and improving the effectiveness of research and development. In China, automobile manufacturing companies wholly control the supply of core components. Automobile manufacturers can only order products from a component company. The parts manufacturing companies lack strong competition, and they cannot participate in the design and development of parts and components. This will give auto manufacturers high quality and low cost. Parts bring restrictions.
2
China's auto industry's improvement strategy in strategic procurement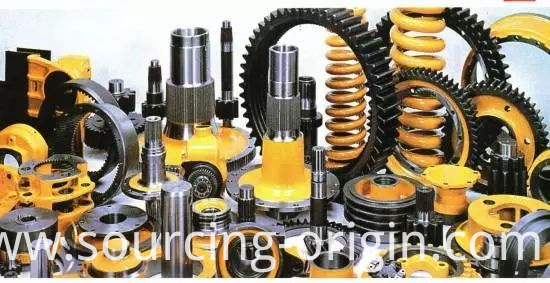 profisional sourcing agent for Car accessories Sourcing
Looking for ideal Car Accessories Sourcing Agent Manufacturer & supplier ? We have a wide selection at great prices to help you get creative. All the Car Accessories
Sourcing Agency
are quality guaranteed. We are China Origin Factory of Chinese Car Accessories Sourcing Agent. If you have any question, please feel free to contact us.
Product Categories : Sourcing And Procurement > Featured Industries